The Rockery Reserve
is a gated, 8 lot outdoor community located on Mowbray Mountain just 25 minutes north of Chattanooga, TN conveniently positioned a few minutes off of highway 27 in Soddy Daisy, TN.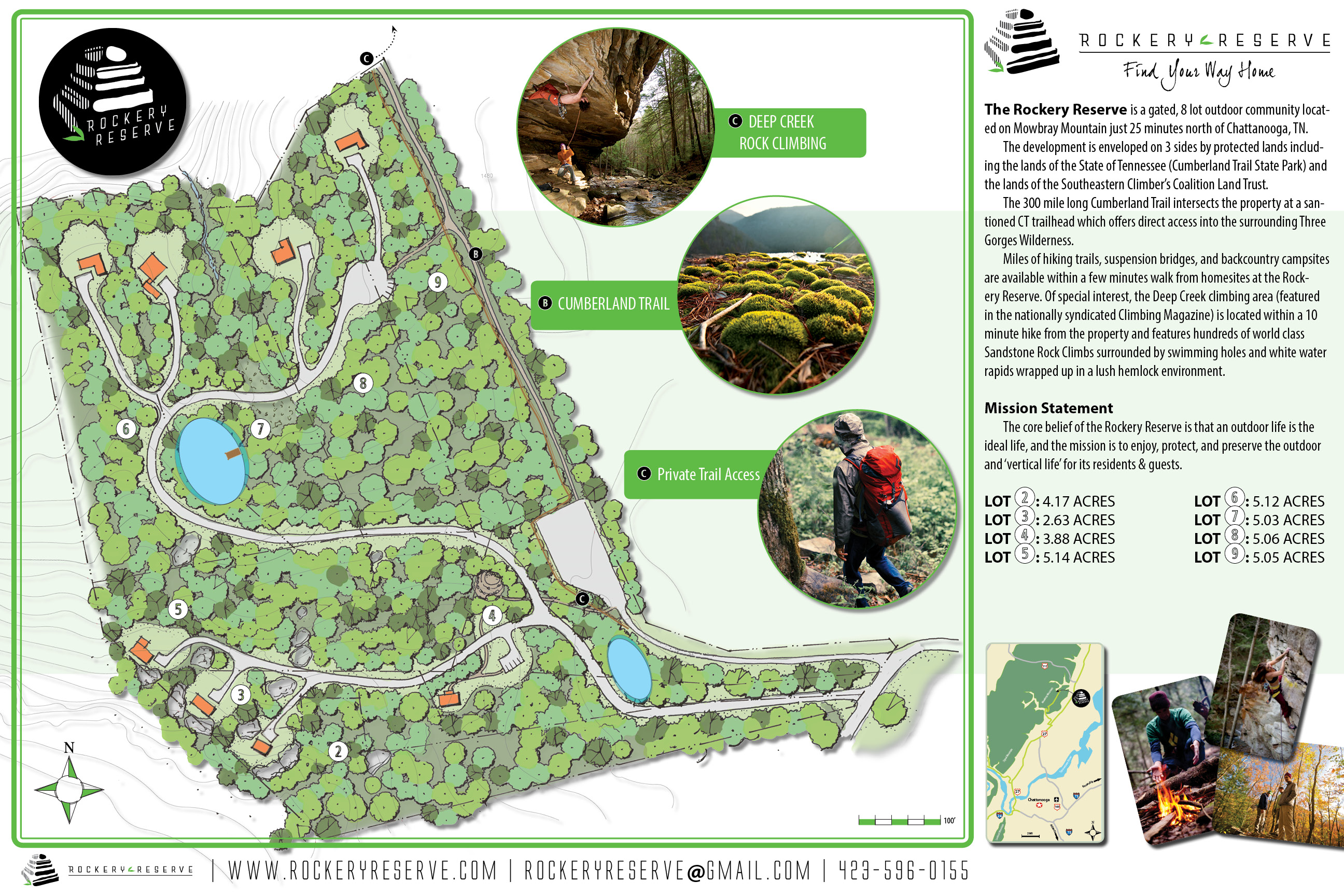 At a glance, a few of the community features include: gated private roads, large hardwood lots, rock formations, ponds and streams, and sunset bluff views. Utilities include: underground high speed EPB fiber optics and power, city water, and fire protection. The community provides flexible building standards with low HOA fees and low property taxes. This, coupled with the everyday convenience of nearby shopping centers in Soddy Daisy and Chattanooga make the Rockery Reserve an ideal retreat.
What makes the Rockery Reserve different from other developments is its size. The Rockery Reserve is small — small enough, in fact, that the term "development" doesn't describe it well. Rather, the term private outdoor community is a better descriptor.The community is enveloped on 3 sides by protected lands including the lands of the State of Tennessee (Cumberland Trail State Park) and the lands of the Southeastern Climber's Coalition Land Trust.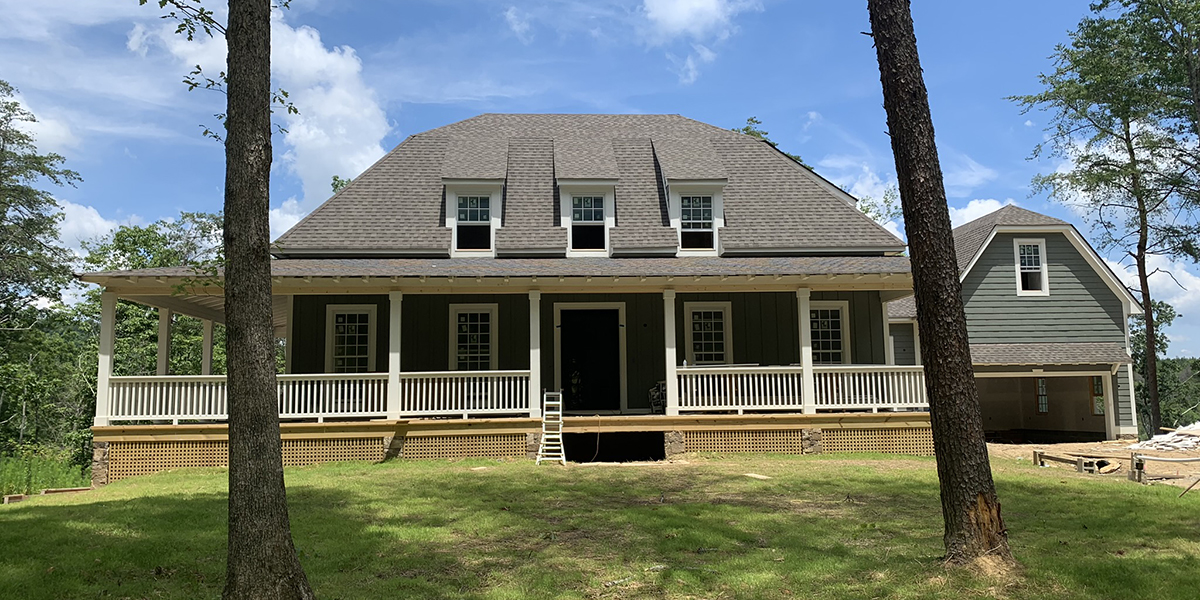 It is important to note that the infrastructure, lots, and amenities at the Rockery Reserve are complete. Some developments pre-sell lots based on the promise of future completion of infrastructure and amenities, but at the Rockery Reserve there is no leap of faith required. It will put your mind at ease knowing that all of the infrastructure, amenities, and the first home in the community are all currently in place.
The major community amenity is the 300 mile long Cumberland Trail which intersects the property at a sanctioned CT trailhead which offers direct access into the Deep Creek and Big Soddy Gorges in the Cumberland Trail State Park. The Rockery Reserve is the only community in Tennessee that can boast this kind of Cumberland Trail access. By working hand-in-hand with local non-profits and conservation groups, the Rockery Reserve was able to establish the adjacent day use trailhead.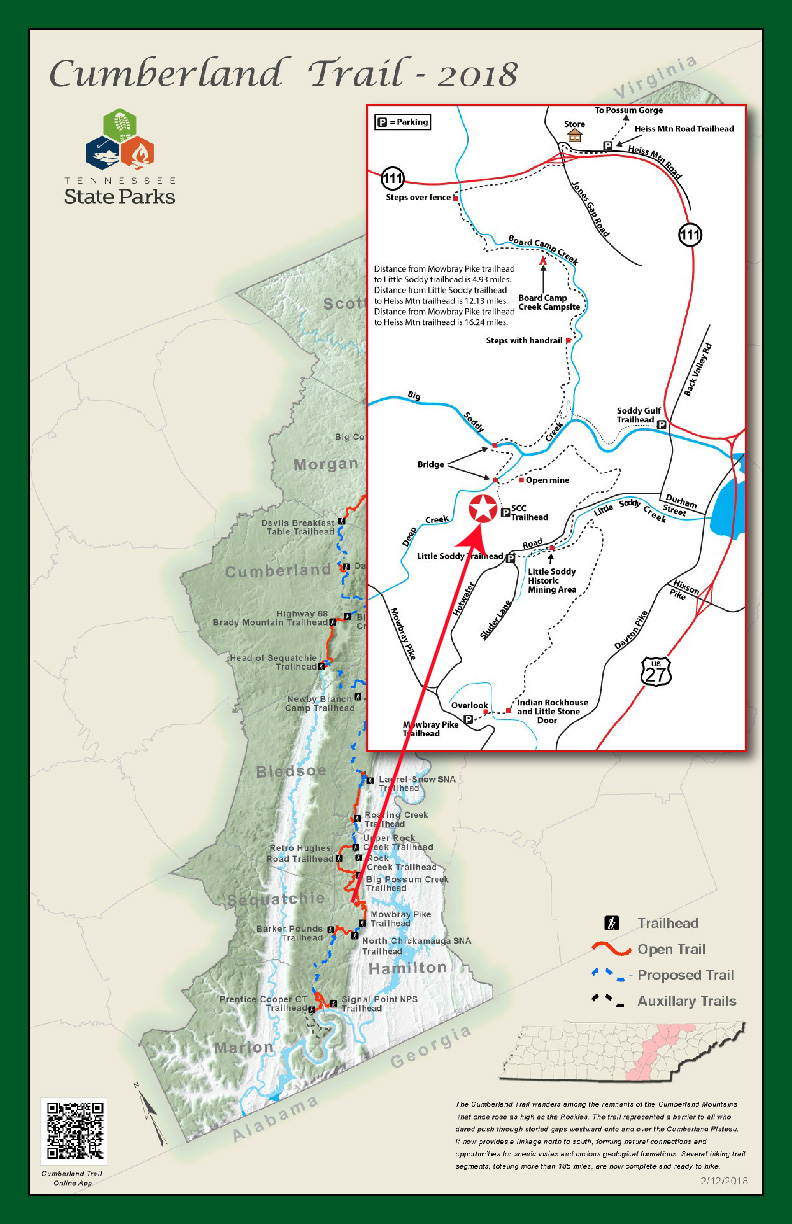 From your home at the Rockery Reserve, you will be able to hike to the border of Kentucky all on backcountry trail. In the immediate Deep Creek and Big Soddy River Gorges, you will encounter miles of hiking trails, suspension bridges, and backcountry campsites all within a few minutes walk from your home at the Rockery Reserve. Of special interest, the Deep Creek climbing area (featured in the nationally syndicated Climbing Magazine) is located within a 10 minute hike from the property and features hundreds of world class Sandstone Rock Climbs surrounded by swimming holes and white water rapids wrapped up in a lush hemlock environment.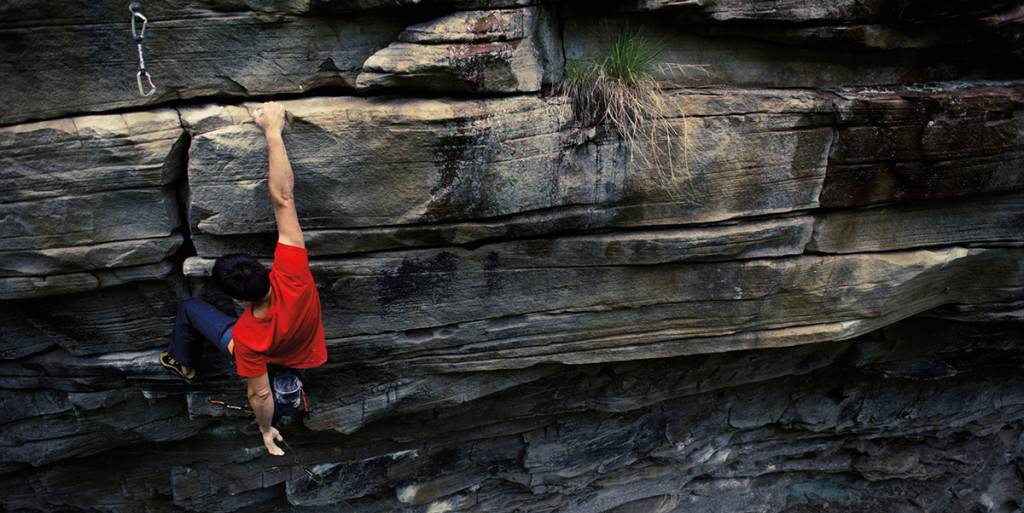 Download a Free Guide to the Deep Creek State Park
Mission Statement
The core belief of the Rockery Reserve is that an outdoor life is the ideal life, and the mission is to enjoy, protect, and preserve the outdoor and 'vertical life' for residents & guests.